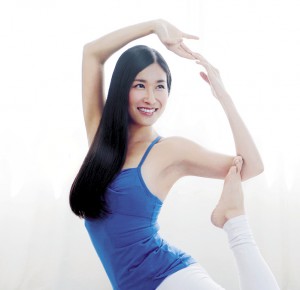 SHEILA started her yoga journey in Hong Kong; and completed her yoga teacher trainings in Dharamsala (Hatha and Vinyasa Yoga 200 hours) and Chennai (Yoga Therapy 500 hours), India; She is also a certified pregnancy yoga teacher and doula.
She is passionate in Ayurveda and Chinese medicines, and has a diploma in Chinese Medicine Dispensing (CUSCS), which widen her skills in the field of natural therapy and yogic diets. Since 2012, she practice Vipassana (taught by S.N. Goenka), which means to see things as they really are, is one of India's most ancient techniques of meditation.
Sheila is the founder of YogaShe (RYS200), and teaches yoga techniques and philosophy across the countries, and now based in Europe. She loves assisting her students to build self-awareness and being in the present in order to find happiness. Her classes are specialized in mindfulness and therapeutic postures synchronized to yogic breathing.
She is the lead trainer of yoga teacher training course; experienced vinyasa and pregnancy yoga teacher, and has been one of the teachers of the Early Psychosis Foundation in Hong Kong to share yoga with young people who have been diagnosed with early psychosis. She loves travel, music, writing, reading and connecting with all kinds of beautiful souls.
"Life is a journey; yoga is a map; and we are the travelers. Here I invite you to join this journey inward as for the pursuit of bliss."
---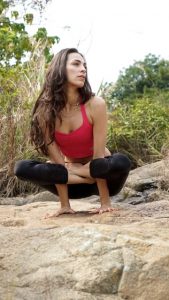 KAY is a traditional old school Hatha yoga teacher, registered with Yoga Alliance EYT500.
Her passion for movement of body began early at the age of 3 -years-old when Kay enrolled as the youngest member of her gymnastics school, and soon continued to learn ballet.
The journey continued and in 2014 when Kay made the move from working in finance to teaching yoga. She studied traditional hatha yoga at Anahata yoga, Hong Kong and Andiappan research centre India Chennai, including Yoga therapy and Ayurveda.
Kay has taught internationally from Asian to London, where she now resides and continues her yoga studies, practice and teaches private residential and corporate classes. All of her classes are mindfully alignment based, with preference towards restorative and yin practice, teaching in central London and online.
Kay's moto is keep going, small steps towards your successes.
---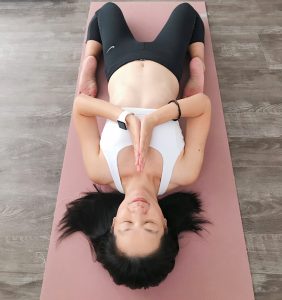 LISA is a certified pilates instructor since 2008, and a graduated 200 hours Ashtanga Yoga and 60 hours Yin Yoga teacher.
As she was a Pilates instructor then became a yoga teacher, she develops a major concept – natural spine – in her class. Her class also emphasis on the inner awareness, self-reflection and yin & yang philosophy in our daily life.
She grew up in Taiwan, and has been living in Spain, France, England, and now based in Poland. She is a mother of two and used to be a busy working mom in corporation. Until she met yoga, the meditation has brought her to understand who and where she is.
"It takes lifetime to master, so here I am sharing my journey, my practices and my experience. And hopefully one day I can inspire you and plant the seed of yoga with you too. Just like The Bhagavad Gita wrote – Yoga is the journey of the self, through the self, to the self."
---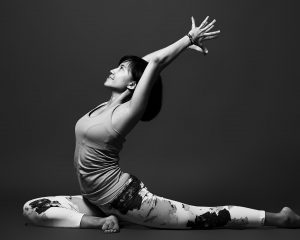 SIMA is a registered RYT200 yoga teacher graduated from YogaShe. She immerses herself into Yoga since 2015. Her journey started with her teacher Sheila, who has been giving her guidance on yoga asanas, anatomy, philosophy of yoga as well as Prenatal Yoga.
She enjoys moving freely in the air, and loves to defy gravity. She's learned how to teach Aerial Yoga with Monika Lazuk in Fitology Klub Jogi i Fitnessu, a popular centre in Poland.
Sima is a dynamic and compassionate yoga teacher. Her yoga class focuses on assisting students to build awareness of body and mind proactively, safely, and without external pressures.
She believes that yoga is for everyone. Even those with medical conditions. By endeavouring to become a yoga therapist, she's recently given newfound thought and focus on how to avoid yoga-related injuries, as well as move one's body towards becoming less injury prone, both in and out of the yoga studio.

---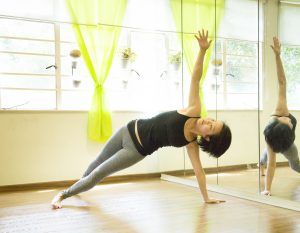 SARA is a registered RYT200 yoga teacher. She devoted to yoga since 2014, and has been learning yoga asana, anatomy, philosophy and teaching methodology from Sheila.
Sara is also a specialist of singing bowl healing. In the mean time, she is passionate in Chinese traditional medical skills.
She lives in Hong Kong and teaching yoga classes with a mission of sharing the way to maintain healthy body and mind with others.

---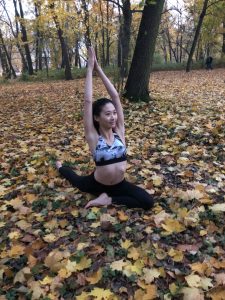 VERA is a registered RYT200 yoga teacher graduated from Yogashe. She has started her Yoga journey since 2014 with yoga asana, later immersing herself into yoga anatomy and philosophy.
Vera is interested in Ayurveda therapy and yoga nidra, believing that doing yoga can strengthen the body as well as the mind. Started her teaching career as a dance teacher, Vera has rich experience in teaching. Her teaching style varies from healing yoga to power yoga, from relaxing body and mind to a muscle training class, which help students keep the calm mind and display the beauty of strength.
Born and raised in Taiwan, Vera is currently living in United States.