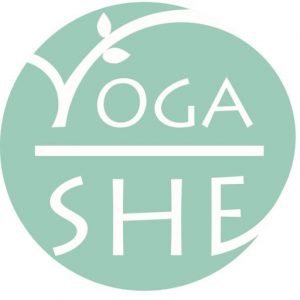 YogaShe is a platform of sharing the knowledge of yogic techniques and philosophy.
By practicing Yoga, we learn to respect the body, but not being attached to the body. We learn to build the awareness through the body to the mind; and understand everyone, everything and every situation are all connected. May all beings be happy!
YogaShe is a Registered Yoga School (RYS) and Prenatal Yoga School (RPYS) with Yoga Alliance, which designates 200 hours Yoga Teacher Training course (YTT200), 300 hours Yoga Teacher Training course (YTT300) and 85 hours Pregnancy yoga teacher training course (PYTT) as those follows Yoga Alliance's standards.
My experience with YogaShe school was an amazing, very spiritual and life changing time. I have learnt not only yoga wide theory, yoga teaching techniques and yoga deeper practice, but also I have learnt discovering myself, finding deeper peace and balancing life. I can say I'm not only prepared to teach my students, I can go to the world, set my truest goals and reach them without scattering energy and emotions. Sheila, thank you for making my life better!
Changed my perspective completely of not only the meaning of yoga but my way of life, what was previously viewed as a form of exercise is now a lifestyle I will embody for the rest of my existence. Thank you so much for this eye opening experience, I've learnt so much.
I'm deeply touched and inspired. This is not only a class of pregnancy yoga. This is a journey of self discovery. It is about conscious birthing on all levels, i understand myself deeper as a woman. There's lots of birthing knowledge and wisdom in the course, but the most important and touching part is experiencing the connections between our body and our inner strength, and at the same time to acknowledge our vulnerability with acceptance and non- judgemental mind.
Click here for 200 hours self pace one-on-one LIVE Online YogaShe teacher training info