One-on-one Self pace LIVE Online Hatha & Vinyasa 200-hours Yoga Teacher training accredited by Yoga Alliance.
In this multi-media online course, you can freely use all the resources including PDF, PowerPoint, video and audio files anytime, plus LIVE one-to-one lessons.
The certificate will be issued once the participants complete the necessary assessments and pass the final examination.
More details:
– Eligible to register with Yoga Alliance after the final examination is completed
– 10 individual contact hours including live final exam
– 20+ videos including hatha/ vinyasa training, step-by-step yogasana, pranayama& bandha, yoga sequencing and teaching methodology classes
– 5 audio recordings of meditation and yoga nidra
– Teacher Training Manual and Yogasana Manual in PDF
– 25+ files with the materials of yoga techniques, philosophy, physiology, yogic anatomy, Ayurveda & TMC, and yoga for special groups.
– approximately 20 homeworks and assessments
– 3 tests and 1 final examination
– The online sessions will be held individually, so the time arrangement could be fit for you according to your time.
– Online sessions will be held over Skype
– The duration of the course is 1 month to 3 months depending on your own pace
– The course can commence 48 hours after payment received or you can schedule to start at a specific date
– The course will be held in English. LIVE session can be held in English, Mandarin or Cantonese by request.
To apply, please fill in the application form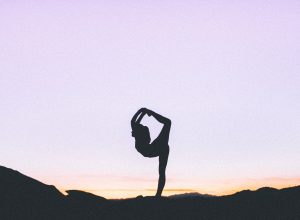 Tuition: US$1997 (accepting other currency, please email us for details)
My experience with YogaShe school was an amazing, very spiritual and life changing time. I have learnt not only yoga wide theory, yoga teaching techniques and yoga deeper practice, but also I have learnt discovering myself, finding deeper peace and balancing life. I can say I'm not only prepared to teach my students, I can go to the world, set my truest goals and reach them without scattering energy and emotions. Sheila, thank you for making my life better!
YogaShe's 200-hour training program is thoroughly inspiring. I not only got much knowledge about meditation, pranayama, chakras, anatomy, Ayurveda etc, but also had a lot of practicums with teaching skills shared. Thanks to the instructor's guidance, advice, encouragement as well as the discussions among classmates, I never felt pressure, instead, I felt that I was ready and excited to teach.
Changed my perspective completely of not only the meaning of yoga but my way of life, what was previously viewed as a form of exercise is now a lifestyle I will embody for the rest of my existence. Thank you so much for this eye opening experience, I've learnt so much.
I learned Vinyasa and got my first RYT with Sheila. Her class is nice and she is always patient to answer your questions. Love her class so much.
The Dharma term Anicca has the meaning of "impermanence", "no constantity" and "continuous change". It means that our body and mind and external conditions are constantly changing, and it is impossible to maintain the same state at all times.
No matter how strong and capable a person is, (s)he may become the most vulnerable person because of Anicca. Therefore, it is not necessary to distort the original pace of life, at the same time, take some times to observe and examine ourselves objectively.
By introspection, we can then develop a deep understanding of Anicca, which keep us alert and cherish everything we are having now, while letting go of our clinging to all things and creating a genuine mind.
Things happened depends on the constant change of different elements. In one's life, there are countless things happened, what we can do is to listen to the fate of life. Therefore, always be happy with little things; and be lenient with big things. Living is indeed the state of mind.
Be calm and be happy.
Blessings from Sheila, the lead trainer of this course