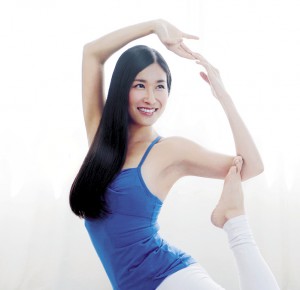 SHEILA started her yoga journey in Hong Kong; and completed two yoga teacher trainings in Dharamsala and Chennai, India; from there with continuous practice she received the vast knowledge of asana, pranayama, anatomy, philosophy, and therapy & treatment methodology. She also practice Vipassana (taught by S.N. Goenka), which means to see things as they really are, is one of India's most ancient techniques of meditation.
She teaches yoga techniques and philosophy across the countries, and now based in Europe. Her asana classes are specialized in therapeutic postures synchronized to yogic breathing, which help the participants to build a strong and flexible body with clear mind as well as maintain the balance within oneself. Besides, she is the lead trainer of yoga teacher training course, and has been one of the teachers of the Early Psychosis Foundation in Hong Kong to share yoga with young people who have been diagnosed with early psychosis.
She is also passionate in Ayurveda and Chinese medicines, and has a diploma in Chinese Medicine Dispensing (CUSCS), which widen her skills in the field of natural therapy and yogic diets.
Sheila graduated with a Sociology Bachelor Degree, and was working as a life-style & travel journalist in Hong Kong for several years. She loves travel, writing, reading, playing piano, and connecting with all kinds of beautiful souls.
"Life is a journey; yoga is a map; and we are the travelers. Through this map, I find the path from the body, mind to the soul; and I am still on my way. Here I invite you to join this journey inward as for the pursuit of bliss."
---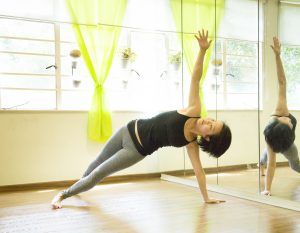 SARA is a registered RYT200 yoga teacher. She devoted to yoga since 2014, and has been learning yoga asana, anatomy, philosophy and teaching methodology from Sheila. In the mean time, she is passionate in Chinese traditional medical skills.
She is based in Hong Kong and teaching yoga classes with a mission of sharing the way to maintain healthy body and mind with others.
Besides, she graduated in commercial design & photography, and was working as a photographer in several Hong Kong based magazines. Instead of photography, she is also interest in music, drawing and cooking.

---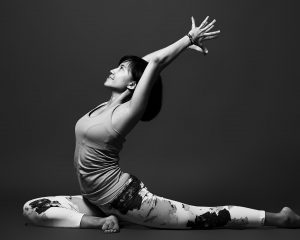 SIMA is a registered RYT200 yoga teacher graduated from YogaShe. She immerses herself into Yoga since 2015. She started the yoga journey with her teacher Sheila, from whom she has been learning asana, anatomy, and philosophy of Yoga. 
She enjoys moving freely in the air with less effort, by counteracting gravity.Therefore she had learned how to teach Aerial Yoga with Monika Łazuk.
Sima is a dynamic and compassionate yoga teacher. She believes that yoga is for everyone. Her proactive yoga class focuses on assisting students to build awareness of their own body and mind.
She born in Taiwan and now is based in Warsaw, Poland. Instead of teaching yoga, she is self-learning the usage of essential oil and massage. She loves music and enjoys making the culinary experiment as well as creating her own recipe. Her motto is: The art of teaching is the art of assisting Discovery.

---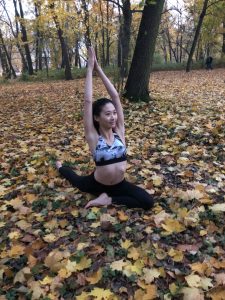 Vera is a registered RYT200 yoga teacher graduated from Yogashe. She has started her Yoga journey since 2014 with yoga asana, later immersing herself into yoga anatomy and philosophy.
Vera is interested in Ayurveda therapy and yoga nidra, believing that doing yoga can strengthen the body as well as the mind. Her teaching style varies from healing yoga to power yoga, from relaxing body and mind to a muscle training class, which help students keep the calm mind and display the beauty of strength.
Born and raised in Taiwan, Vera is currently living in Warsaw. Started her teaching career as a dance teacher, Vera has rich experience in teaching.